02 Jan 2018 - Gold Prices Gain In Asia As Geopolitical Tensions Aid Buying
From : https://www.investing.com/news/commodities-news/gold-prices-gain-in-asia-as-geopolitical-tensions-aid-buying-1054997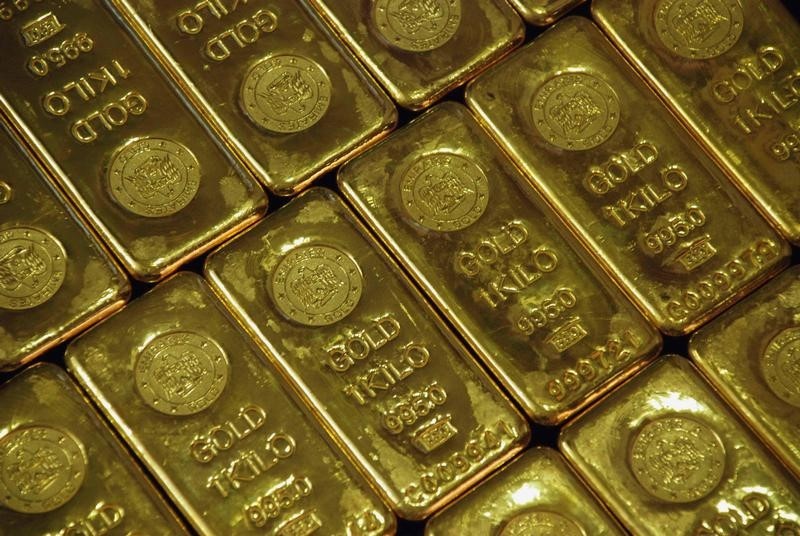 Investing.com - Gold prices gained in Asia on Wednesday as a Twitter taunt by President Donald Trump to North Korean leader Kim Jong-un raised the stakes on nuclear weapons policy.
Gold futures for February delivery on the Comex division of the New York Mercantile Exchange rose 0.26% to $1,319.50 a troy ounce.
In his tweet, Trump said: "North Korean Leader Kim Jong Un just stated that the "Nuclear Button is on his desk at all times." Will someone from his depleted and food starved regime please inform him that I too have a Nuclear Button, but it is a much bigger & more powerful one than his, and my Button works!"
Overnight, gold prices edged higher on Tuesday amid ongoing dollar weakness, while rising geopolitical uncertainties supported sentiment, including continued protests in Iran.
Gold prices rose to three-month highs and remained on track to notch their longest winning streak since the end of the gold standard in 1971 supported largely by a dollar slump to three-month lows.
The uptick in gold prices come as data showed traders continued to raise their bullish bets on the yellow metal.
U.S. Commodity Futures Trading Commission (CFTC) on Friday reported that hedge funds and money managers had increased their net long stance in gold in the week ended Dec. 29 to 135,900, up 22,200.
https://www.investing.com/news/commodities-news/gold-prices-gain-in-asia-as-geopolitical-tensions-aid-buying-1054997